Zodiac's
Petaluma, CA
There are not a lot of places to go see live music in Petaluma and one of the better bars is Zodiac's. I wandered in there last Friday night and was blown away by the band that was playing. Laying down thick slabs of funk they obviously had serious chops and gave the impression they were used to playing on much larger stages than the one in Zodiac's. I asked the girl behind the bar what they were called and she told me they were The Brides Of Funkenstein.
I immediately knew exactly who she was talking about. They are an offshoot from the legendary Parliament / Funkadelic bands started by George Clinton which came to prominence in the 1970's with their wildly psychedelic take on Funk music. They took the grooves of James Brown and mixed them with the style of Jimi Hendrix. This unique combination won them millions of fans around the world and they still do extraordinarily well.
Dawn Silva and Lynn Mabry sang with Sly & The Family Stone before joining the P-Funk collective in 1977 and then led the Brides Of Funkenstein from 1978 to 1981. The Brides went silent for many many years and are now resurfacing under the leadership of Dawn Silva, who still has a killer voice.
If you get a chance, go see them as you will not be disappointed. I was supposed to drive down to Frisco on Saturday but decided to stay and go back to see the Brides one more time and to shoot the show. I was not disappointed. I danced my ass off and shot these pictures below.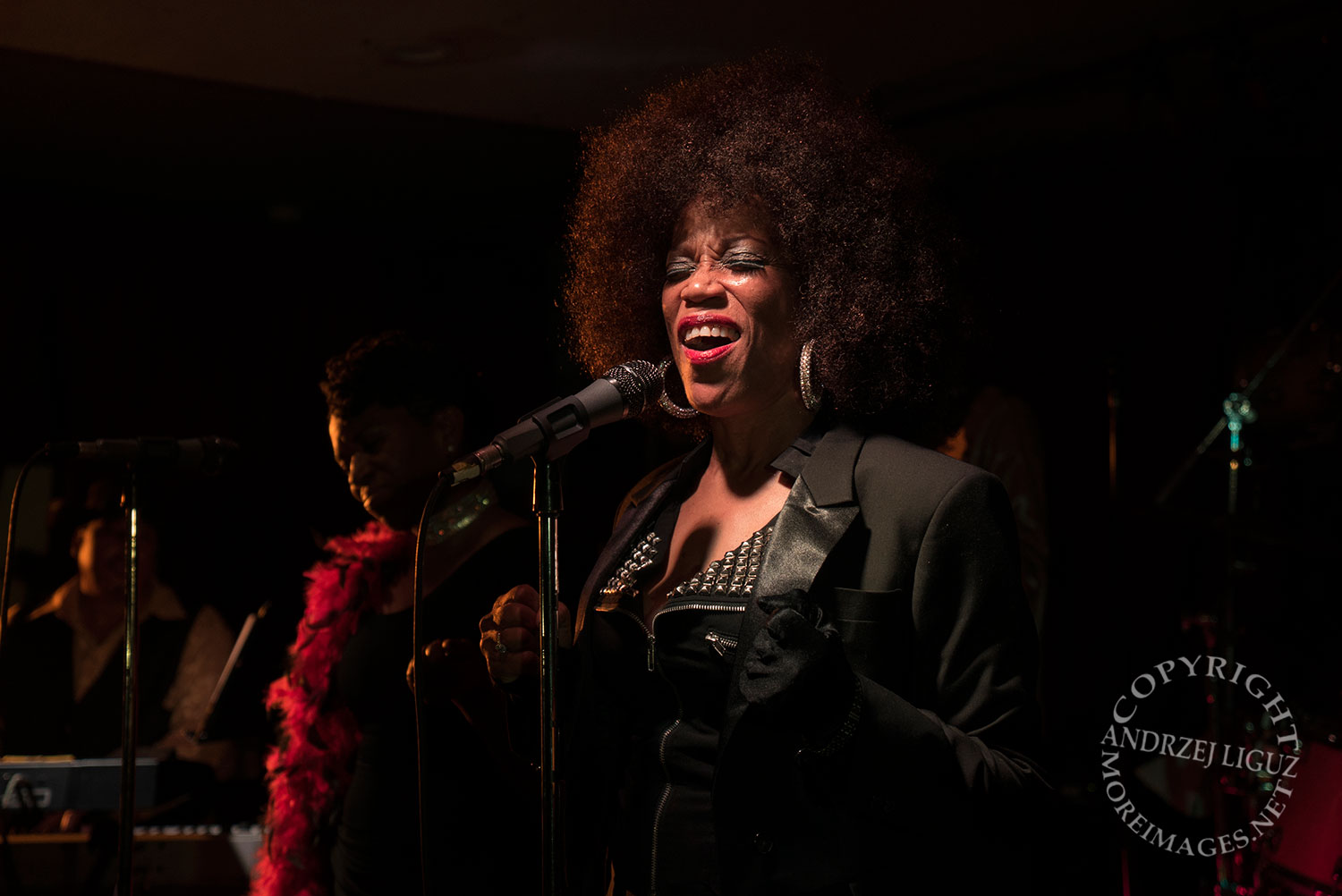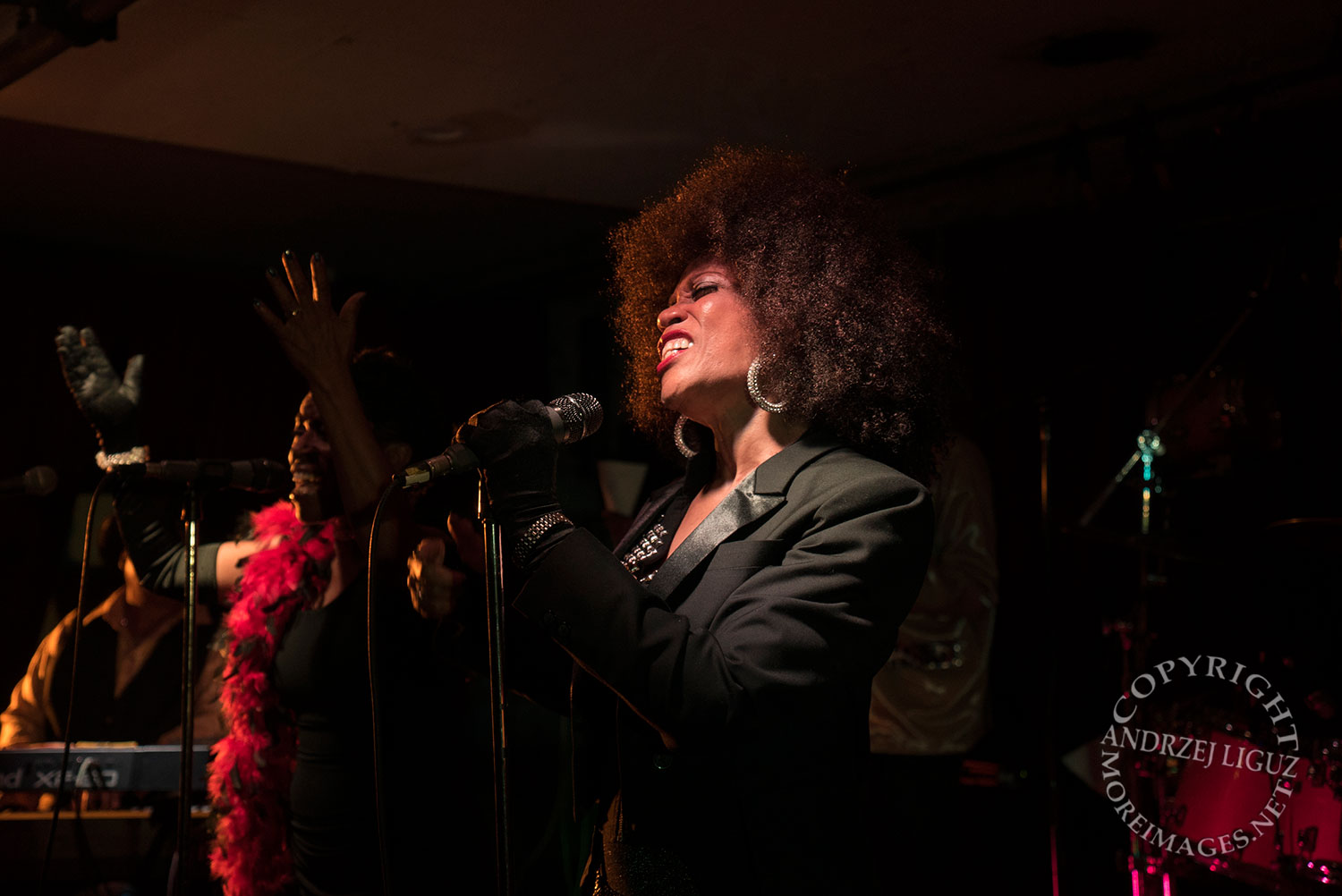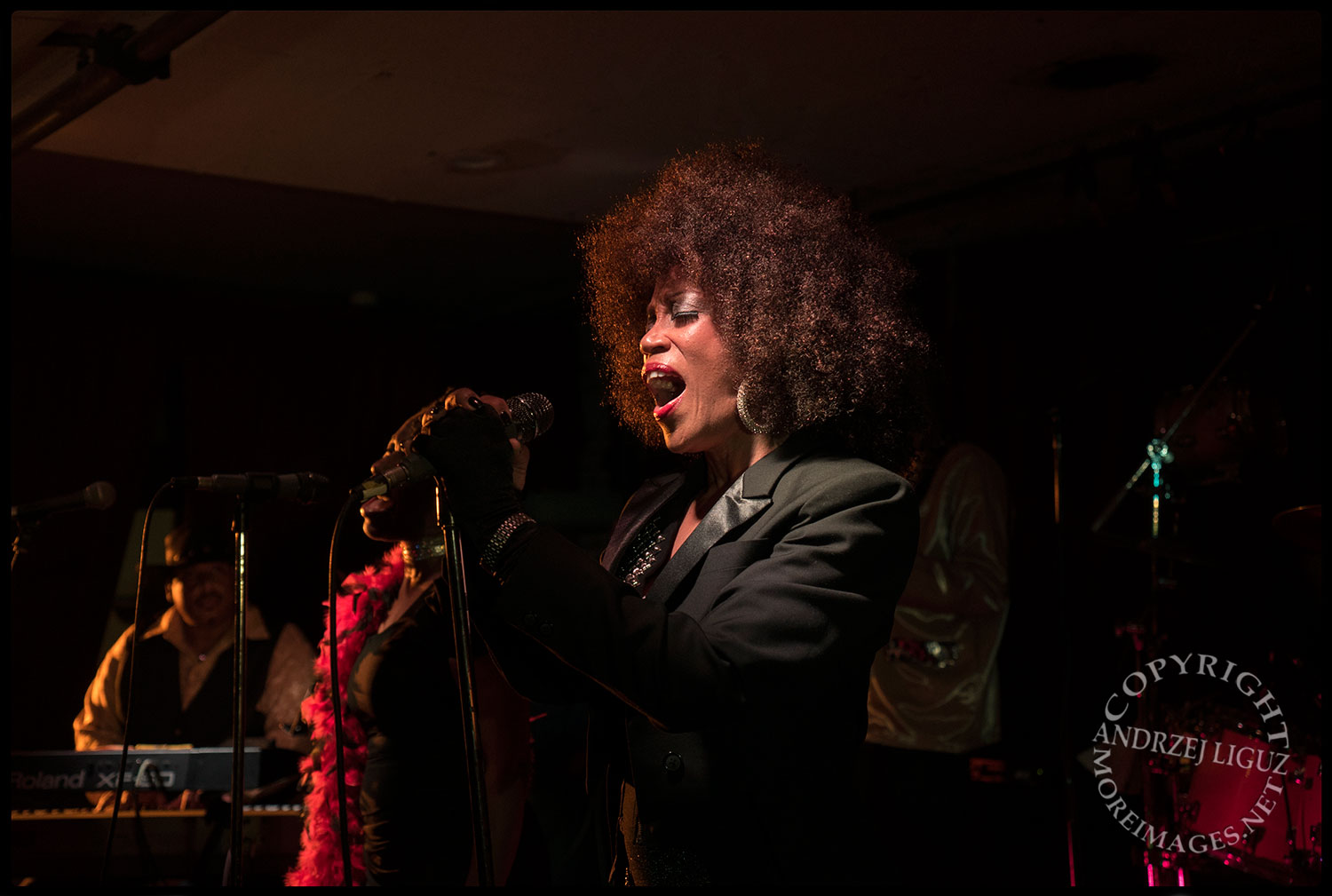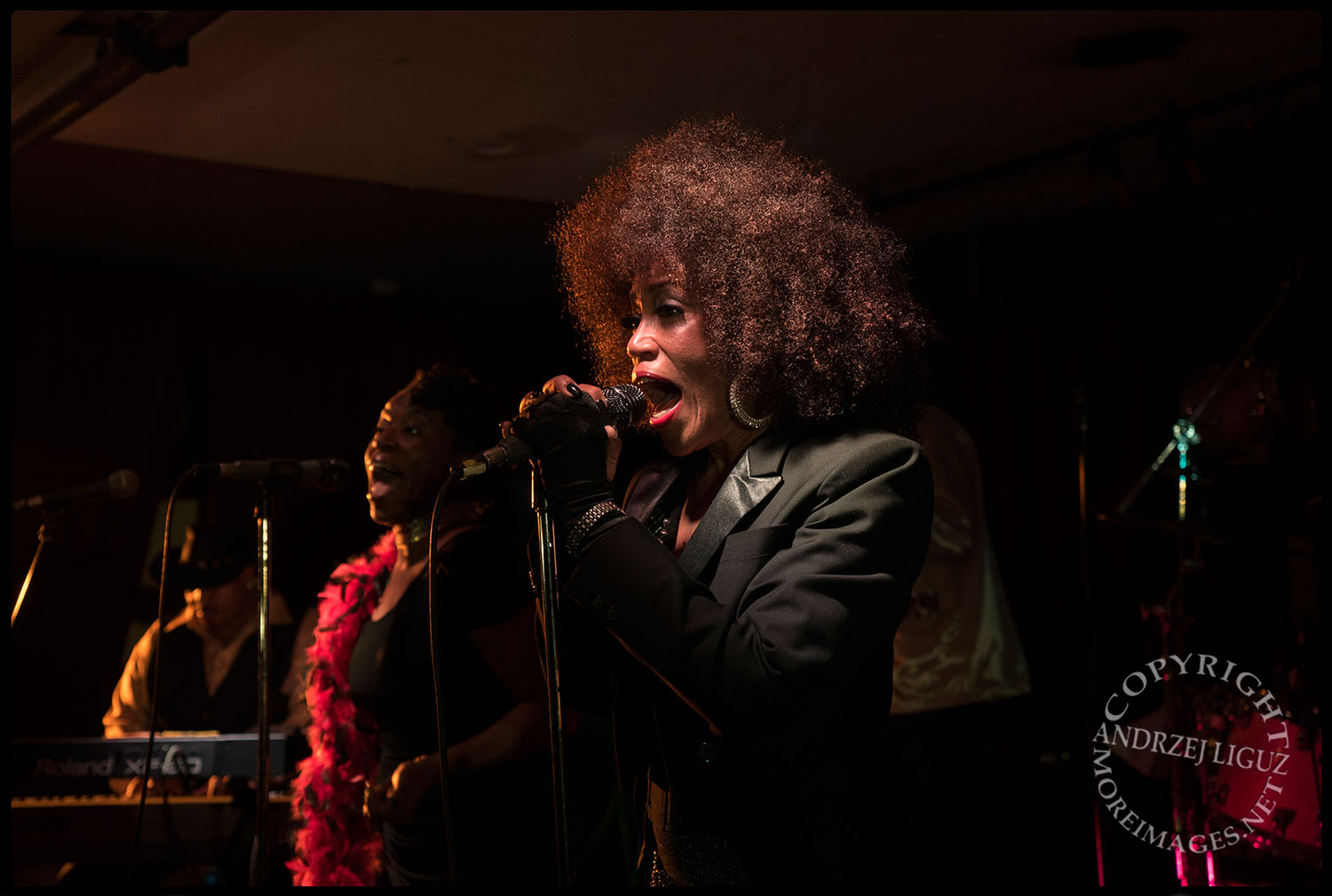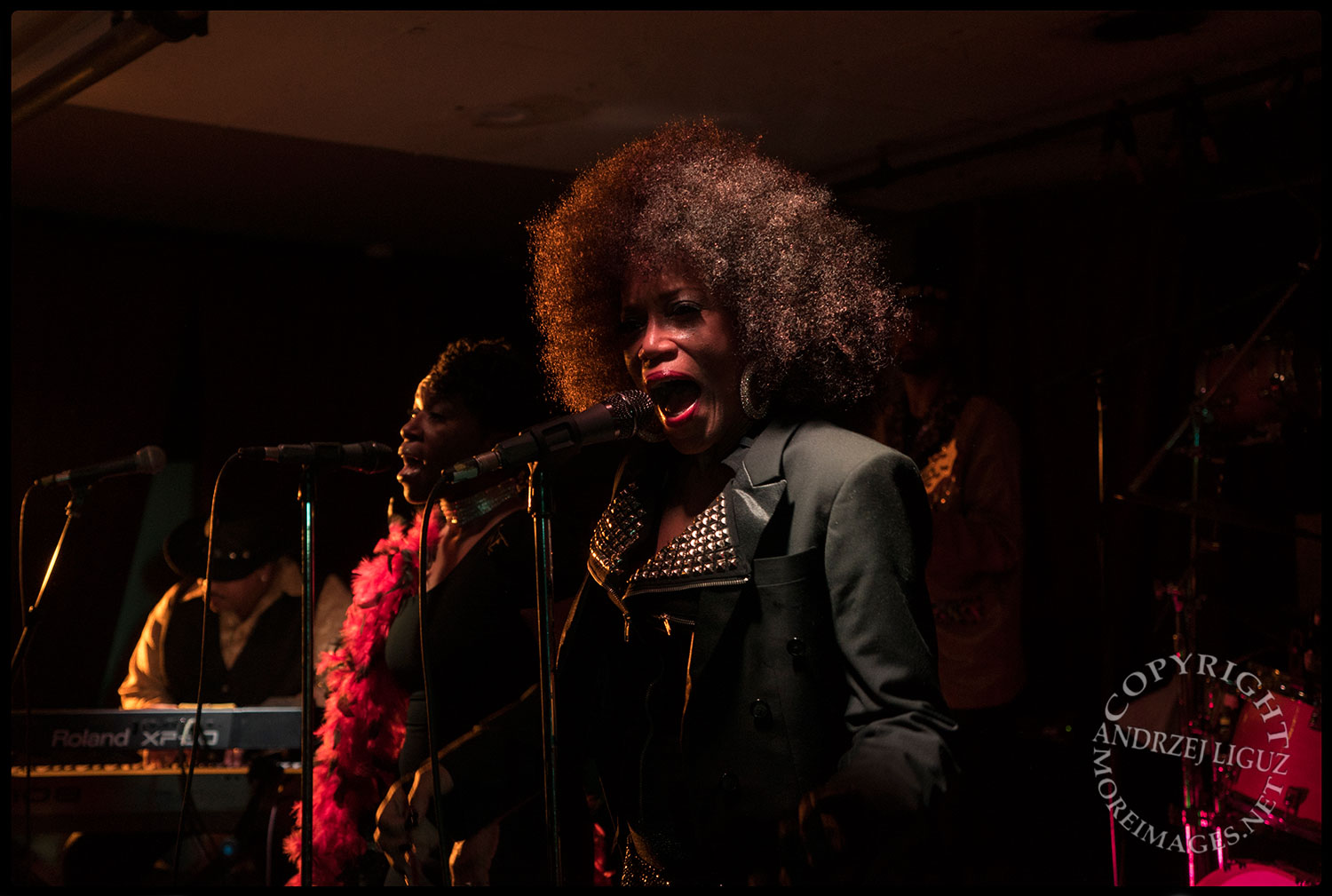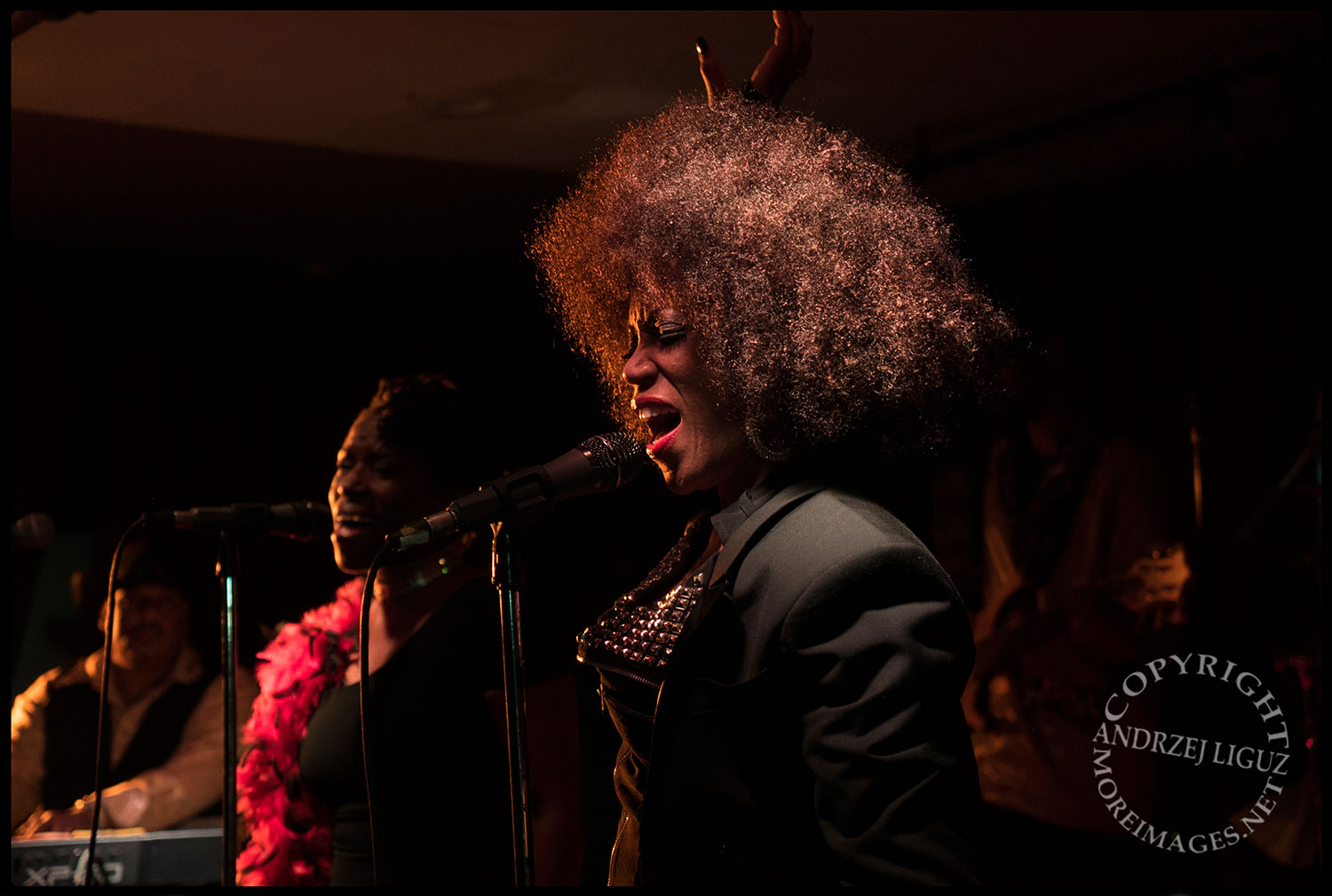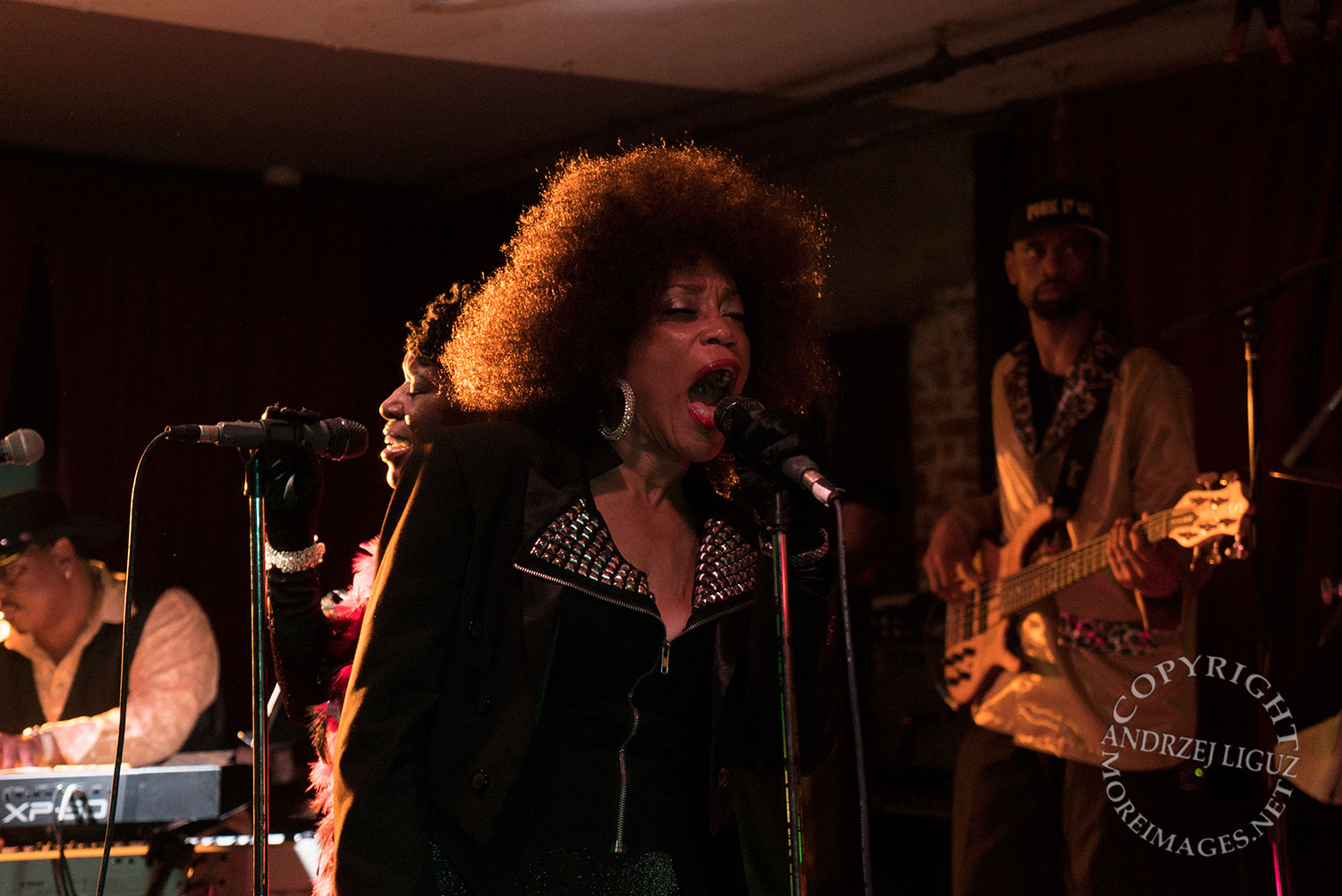 The Brides Of Funkenstein, Zodiac's, Petaluma, CA